THE VIRTUAL BROW COURSE
Learn the art of brow design from Jasmine, a well-known brow artist and salon owner, through detailed video tutorials.
Choose from two options: The FOUNDATION COURSE or The VIP COURSE which includes a kit containing Jasmine's favorite brow tools plus a 30 min coaching call that is customized to your needs.
This comprehensive course is broken down into 4 easy to follow Modules. The first module covers everything you need to know prior to waxing. Module 2 is packed with detailed video examples done with hard and soft waxes. The 3rd module is all about showcasing Jasmine's techniques with tinting by creating cleans lines and faded fronts. Finally, the last module goes over a lamination service from beginning to end.
The best part a virtual course means you are able to learn in your own space and at your own pace.
Are you ready to learn how to create beautiful brows that will help elevate your artistry to stand out from the rest? Don't wait, enroll today!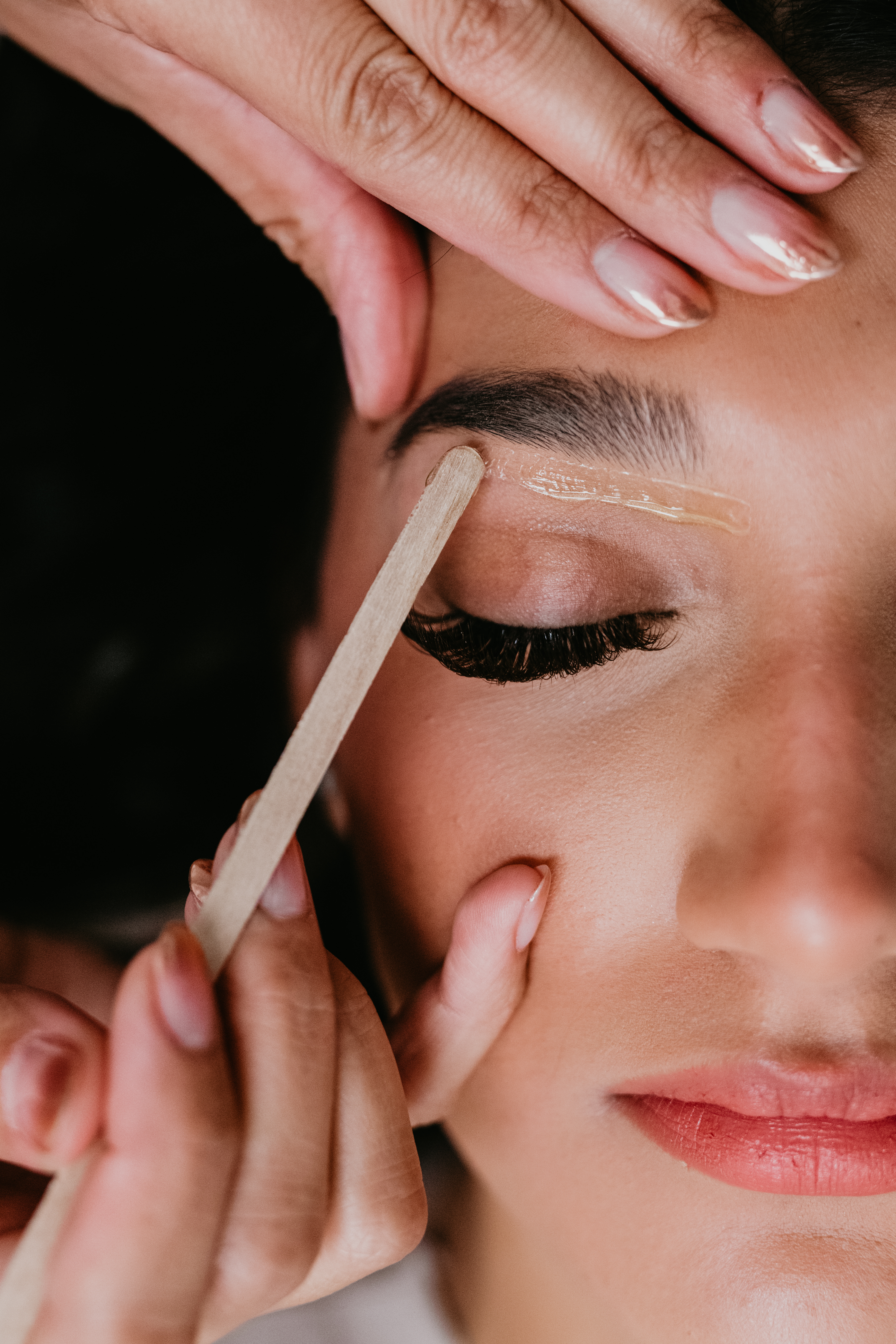 BROW WAXING
HARD WAX VS. SOFT WAX
(MODULE 2)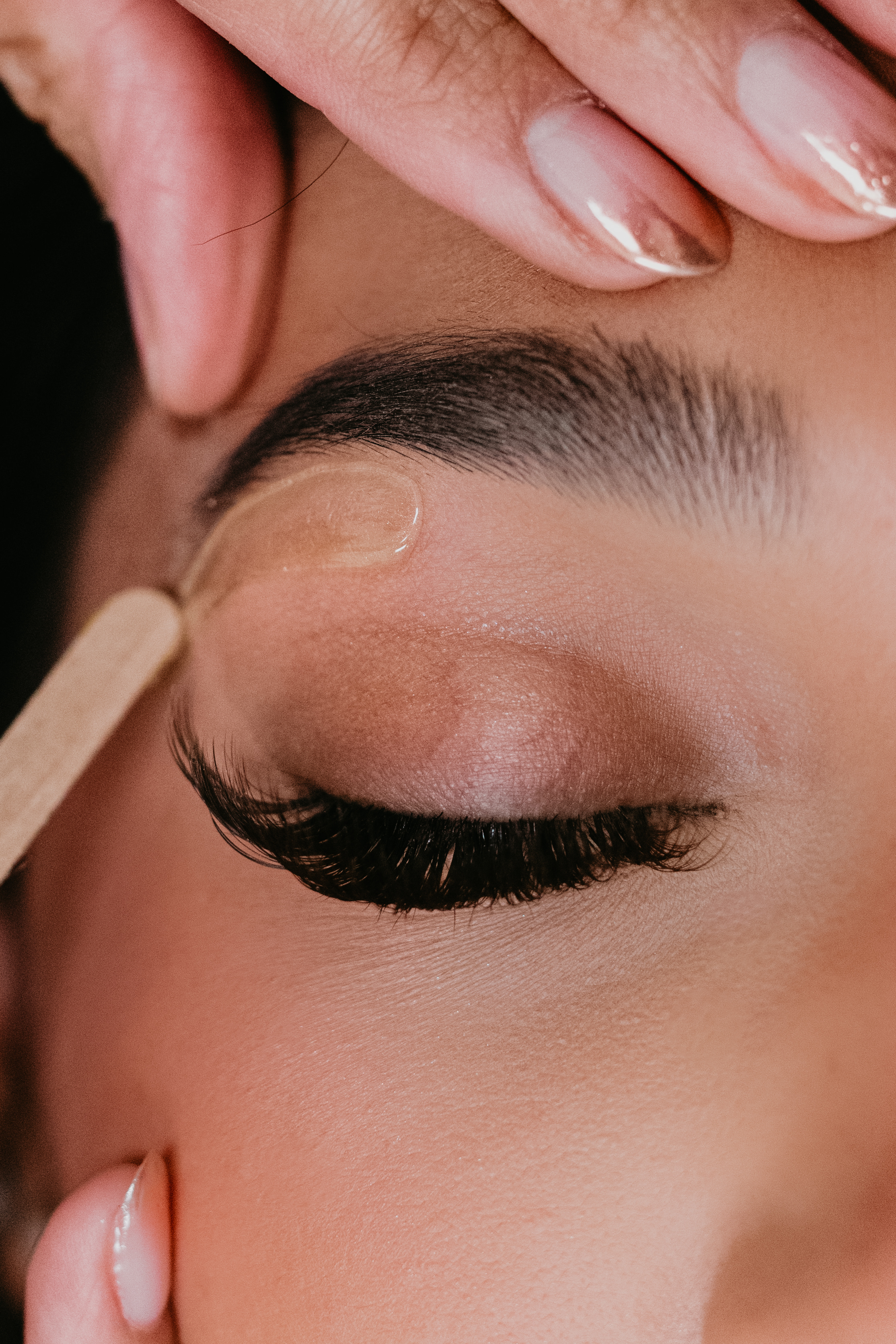 BROW TINTING
CREATING CLEAN LINES & FADED FRONTS
(MODULE 3)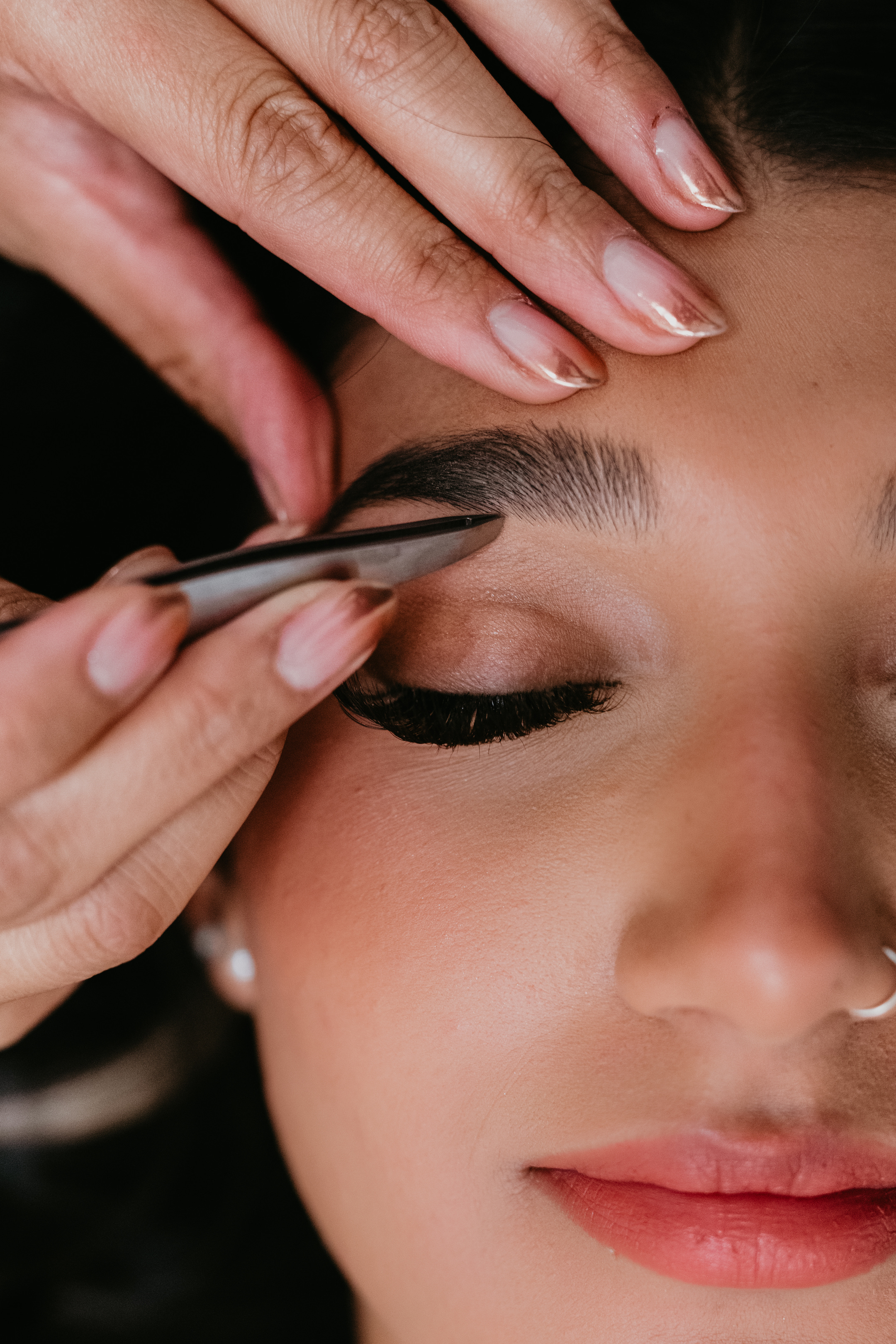 BROW LAMINATION
TIPS & TRICKS
(MODULE 4)

You Know The Basics, But Want To Polish Your Techniques...
Maybe you've already taken a brow course, or maybe you're working with what you learned in beauty school. What if you could take your skills to the NEXT LEVEL?
Better knowledge and better techniques come with experience. Jasmine has 15 years of brow design experience under her belt, including 7 years of running CHIC, a successful salon in Las Vegas where she trains and mentors a team of 8 women. She has proven that with the right skills, a passion for brows can be taken from being just a passion to a successful career!
Add more value into your business by investing in yourself and take your artistry to the next level. Start building the brow career of your dreams today!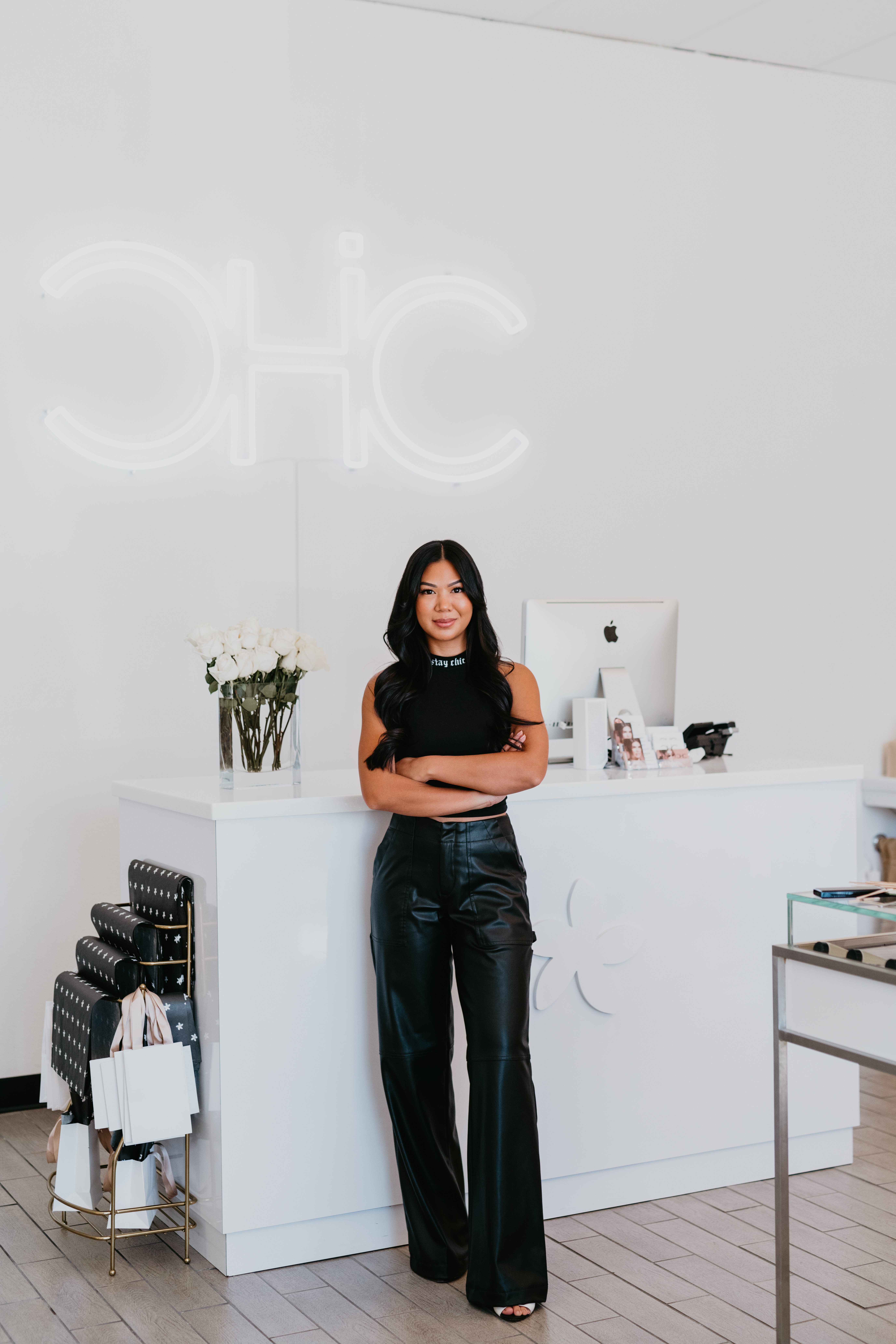 I didn't choose the brow life, the brow life chose me...
I believe that loving what you do for work is vital to having a happy life. My passion for brow artistry first started when I was a little girl working on my cousins' brows on Sunday afternoons. My love for brows has continued to grow over the 15 years as a licensed esthetician. One of my favorite things about being a brow artist is that I get to be part of helping men and women feel more confident with themselves. When I'm finished designing someone's brows, it's instant gratification for both of us. Everyone appreciates a good brow!
After the pandemic hit, I pivoted my lash and brow salon to be more brow-focused. As a result, we doubled our sales within the first full year! This speaks to the fact that a good brow artist will always be in high demand.
I created this course out of pure passion. I want to help you build a successful brow business that you LOVE and that keeps you coming back inspired everyday.


WHAT STUDENTS ARE SAYING ABOUT THE BROW DESIGN COURSE...
I learned so much in this course! I've been doing brows for some time now and this just elevated my services even more! There were many details in the course that I had no idea about and I feel so much more confident offering lamination and brow designs! Jasmine and the entire team do incredible work and I'm so glad to have learned from the best!"
-Meghan, Esthetician
"I honestly learned so much in 1 day. Being so that I have some lamination and brow knowledge I learned a lot of tips & tricks. I definitely feel much more comfortable with shaping and waxing! I will definitely be practicing the new skills I learned to be able to offer the best brow services to my clients! Thank you so much Jasmine! I definitely recommend this course 100 percent! You will learn so much and leave with confidence."
-Bri, Esthetician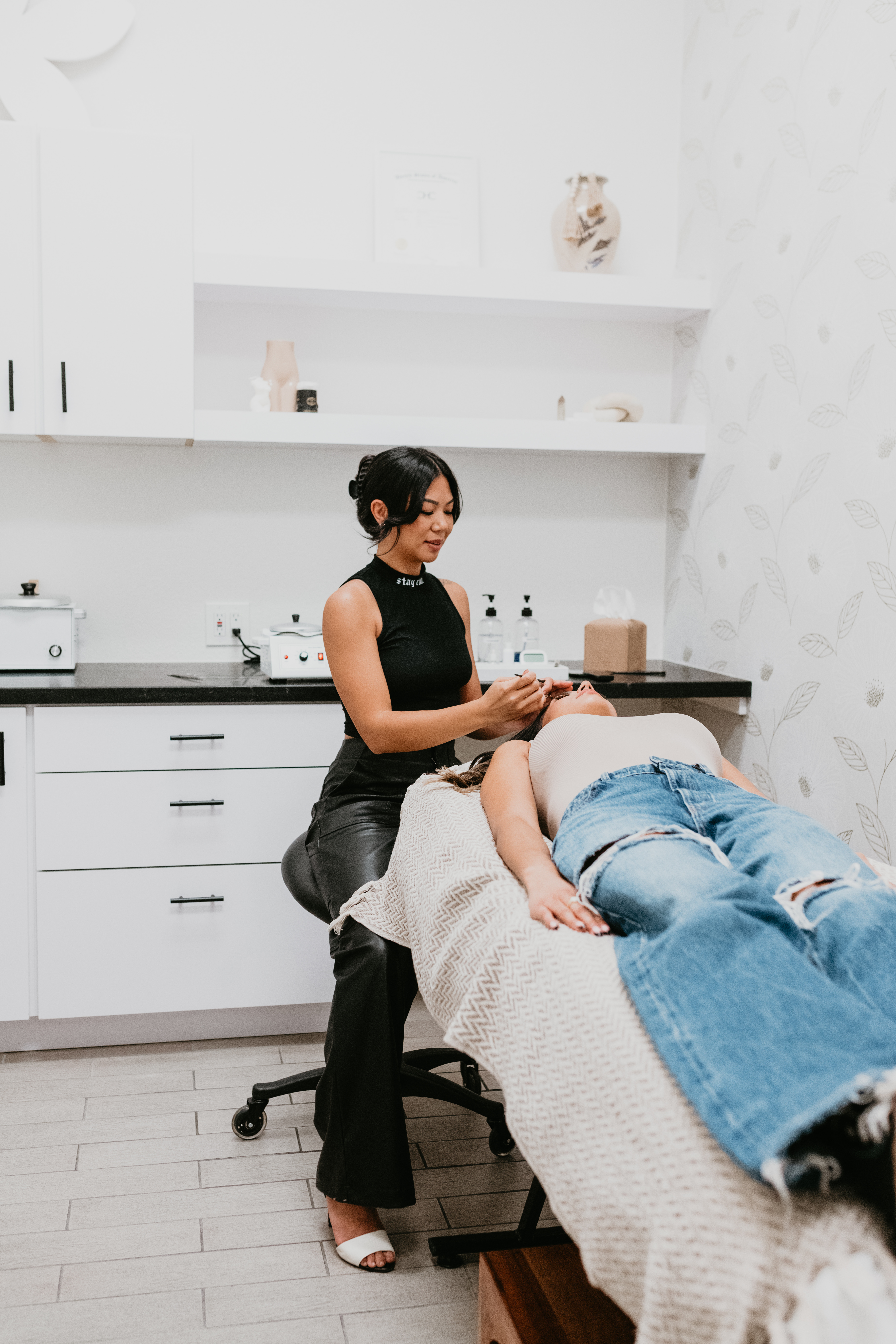 Check your inbox to confirm your subscription